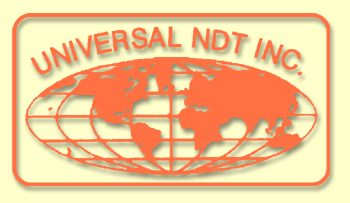 A supplier to Military, Critical Infrastructure, and Critical Manufacturing; we remain open during pandemics.
---
Sales, Repairs, and ISO 17025 accredited / NIST traceable Calibrations of Non-Destructive Testing Equipment, Accessories, and Supplies
---
Manufacturer of Penetrant Inspection Systems, Demagnetizing Units, X-ray Enclosures, & Accessories
---
On-Site Metrology Laboratory Services
---
Authorized MAGNAFLUX Service Center
---
BIG ANNOUNCEMENT
Effective August 1, 2021, Universal NDT has partnered with NDT Unlimited, Frank Wall and Tracy Atkins-Wall, to provide On-Site and Mail-In Calibration Services and Equipment Repairs to their customer base.
NDT Unlimited (949)582-7633, will continue to manufacture Fluorescent Penetrant Equipment and provide Accessories and Sherwin Consumables.
1844 W. 11th Street, Unit F, Upland, CA 91786 Tel : (909) 946-3049 Fax : (909) 946-5491 E-mail : sales@universalndt.com
---
Check out our Facebook page for multiple
pictures of our Equipment and Accessories
---
ANOTHER ANNOUNCEMENT
Our Calibration Laboratory is now 3rd party accredited to the ISO/IEC 17025:2017 specification.
We have 6 Calibration Techs. One of them can get to your facility on the same day or at least by the next day.
Computer generated certifications will be mailed and/or emailed within 5 days.